Meet us at SURFACE IN MOTION 2021
SURFACE IN MOTION conference, Wiesbaden, Germany, 3-4 November 2021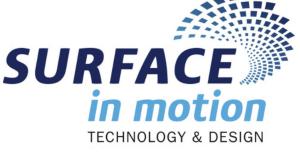 Surface in Motion 2021 to be held on November 3-4 2021 in Wiesbaden, Germany, is a high profile event where experts of the industry exchange insights on latest market trends and product developments.
Upco, as one of the event sponsors, will be present with a dedicated space in the exhibtion area, with a special focus on Upco DuoGloss, a new product in the Upco range, that allow to combine two gloss grades in a high resolution pattern.
Come to see us, we are happy to explain more and show you the samples!
To register for the conference click here